Come see what we have to offer
Join Us
Outstanding people are at the heart of everything we do.
Are you looking for an exciting and rewarding career with plenty of variety? Would you like to help others achieve their dreams? Do you want to be one of the best in the real estate business?
If you answered yes to these questions, we want to hear from you. We are looking for enthusiastic, hard-working people like you with a positive outlook who love to help people.
Josly Realty wants our agents to succeed in their real estate careers and be happy. We offer fantastic commission rates and foster a nurturing working environment where you can develop, grow your skills and deliver on your potential.
We invest in high-quality training, which takes place in small groups, and our world-class mentorship program provides practical guidance with real-life case studies. Meanwhile, our Virtual Office system allows you to stay organized anywhere with access to documents, forms, continuous education, training materials and more. And with our lead generation program you'll receive qualified leads to give your career a boost. You can also make more money with no extra work through our Referral Program.
We could go on, but we're sure you get the idea that Josly Realty is a great place to further your career goals.
So what are you waiting for? Come and work with the best to skyrocket your potential and make more money. Whether you're an experienced agent or new to real estate, we look forward to talking to you.
Here Is What Some Of Our Agents Have To Say About Us!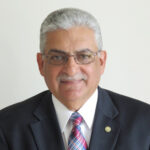 Excellent office & broker. It's like family! And also lots of training…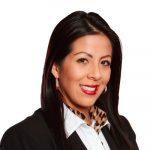 Dear new agents , It is a great pleasure for me to write this Recommendation for my great broker JOSE ALMANZAR , I'm so happy working at Josly Realty Just because our Broker Jose Almanzar is always there for helping us with everything, any time any day he is there to help me with all my questions and teaching me more and more to make me a great successful top producer and he always is working on making our team better and better every day ,he's is very professional and also he do the best trainings for those new agents that don't know anything like I use to be 2year ago, he will help you step by step with great patience and love for all his team ,he will keep his team update with everything new in the market and always care for us like a family , because Josly Realty is more than a place to work is a place to have fun and help people to make the American Dream like he always teach us to help our clients, I want to thanks so much Jose Almanzar to be a great person a great broker a great manager and a great friend . Thank you boss, we love you.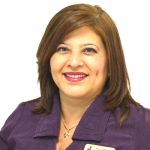 Mr. Jose Almanzar is a very knowledgeable Broker, especially in his hands on training as an experienced Broker/Realtor, Mentor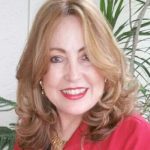 I love my Broker…he is a hardworking man, much disciplined, very fair, and a cooperative person…He is educated and knowledgeable. And he cares a lot for each one of us…It is not easy to find a Broker like him…I am thankful for being a part of the Josly Team…God bless this Company!
I vote for Jose Almanzar from Josly Realty. He is my broker, he had taught me so much. He is a great human being, very helpful and patient.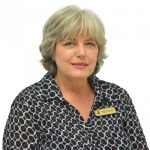 I highly recommend our office and our broker Jose who is the best! Jose has proven time and time again that he is always there to help you when you ask, this is a big deal in real estate, having someone to help when you need it. This is why I believe it is nice to be at this company, it is small enough to know everyone and have that personnel touch from the broker and that is so important. Jose is also advanced in technology and offers classes to help you do the best job that you can. I have been in this business since 1994 and when I came to Josly Realty it felt more like joining a family and that speaks volumes. Please come and join the family, he wants us to succeed and that is a good thing.